LAPTOPS HIRO®
Discover products this line
HIRO® Gaming Laptops
are a mobile alternative to the most demanding users who expect high performance and reliability. All models were created with almost any configuration in mind. Each laptop is based on the latest and strongest components with the option of selecting a drive and RAM, and in some models also a processor. The most efficient machines have been equipped with as many as two GeForce® GTX 1080 graphics cards, giving you a power reserve comparable with the best gaming desktops. The flexibility of configuration allows to almost perfectly match the preferences of each player giving confidence that even the announced titles will not be a problem for the HIRO® laptop.
Hiro® Series 7165 and 7166 Laptops
New models of gaming laptops with the most efficient 9th generation Intel® Core™ processors i7-9750H and graphics cards from the latest NVIDIA series will provide everyone with fantastic entertainment and an unforgettable gaming experience. HIRO® 7165 and 7166 are durable and extremely light laptops in slim and solid aluminum and magnesium alloy cases.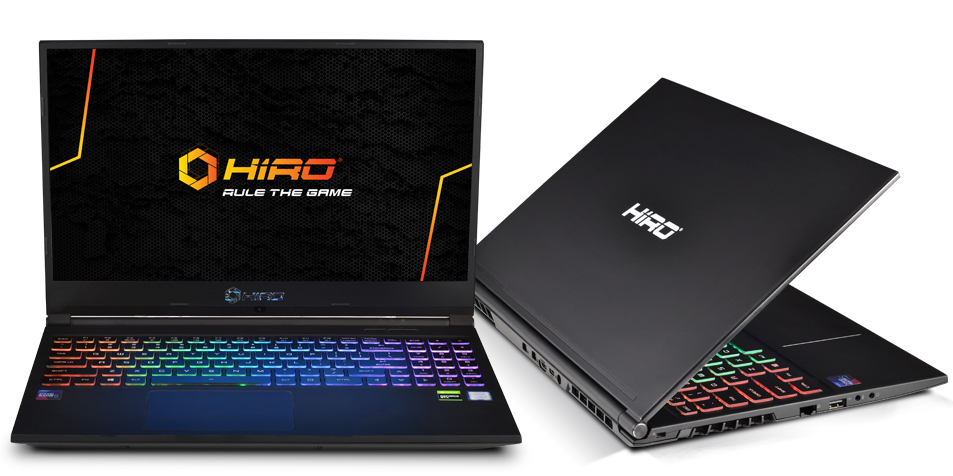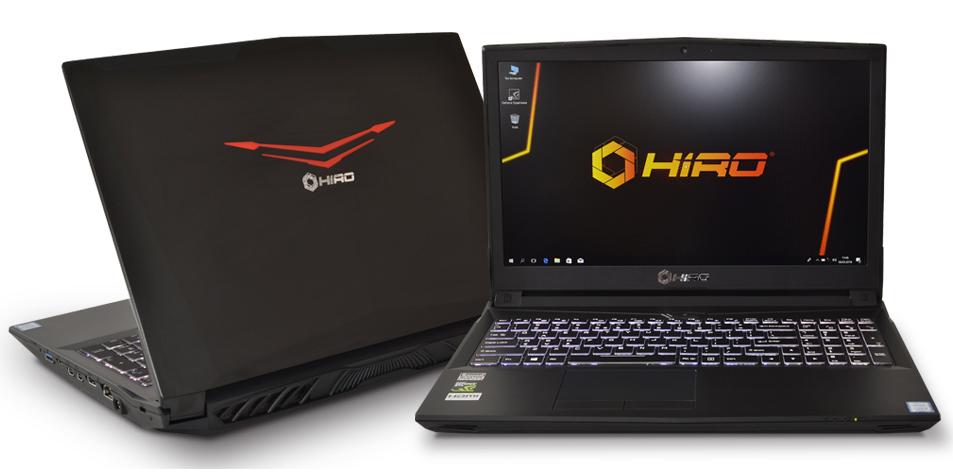 Hiro® Series 957 Laptop
Desktop specification and flexibility in a mobile body of a laptop. Choose any 8th generation Intel processor, DDR4 memory chips, SATA III and M.2 drives and all topped with a desktop graphics card from the NVIDIA GTX 1060 6GB stable.
Hiro® 850 Series Laptop
An optimal compromise between power and weight. 8th generation processors, up to 32GB DDR4 RAM and modern NVIDI graphics cards will meet the needs of players but also due to the high configurability they will meet the requirements of professionals looking for portable workstations.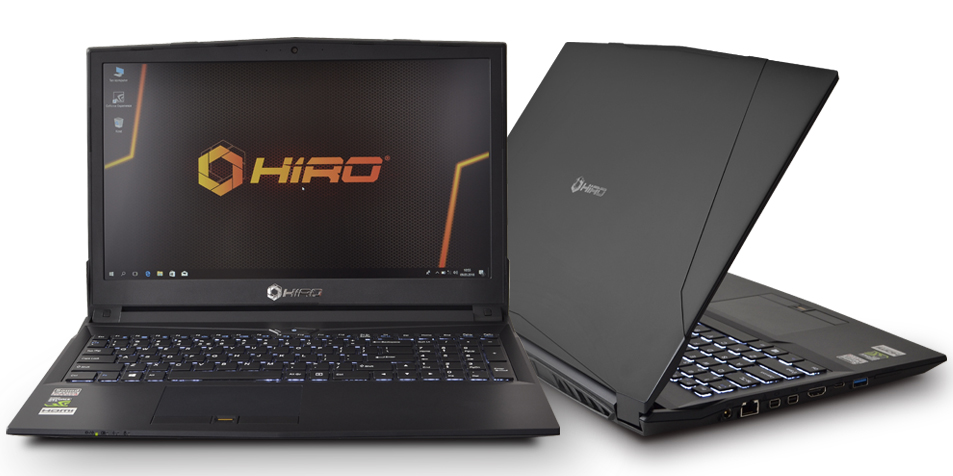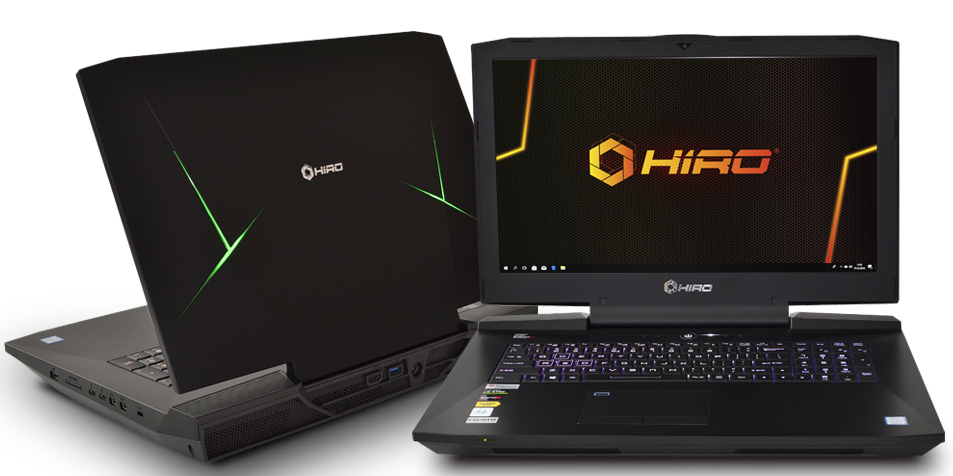 Hiro® 870 Series Laptop
The 870 series has been designed for those who need to combine the most powerful configurations with the mobility of a laptop. Unlocked desktop processors, a pair of GTX 1080 8GB and super fast DDR4 memory chips with the possibility of expansion up to 64GB will satisfy even the most demanding users who cannot afford compromises.
Hiro® 700 Series Laptop
Pure essence of gaming laptops armed with a mechanical keyboard, screen with 144Hz refresh rate and super thin frames. The days when gaming laptops were giant bulky beasts are gone forever. Our 700 series laptops are everything you could want in your laptop (the latest RTX 2060 and 2070 and GTX 1060 graphics cards, crystal clear screen with extraordinary response time, full mechanical keyboard with individually adjustable backlight, ultra-efficient 8th generation processor) enclosed in a super thin aluminum case with a thickness of 22mm and weight of less than 2kg.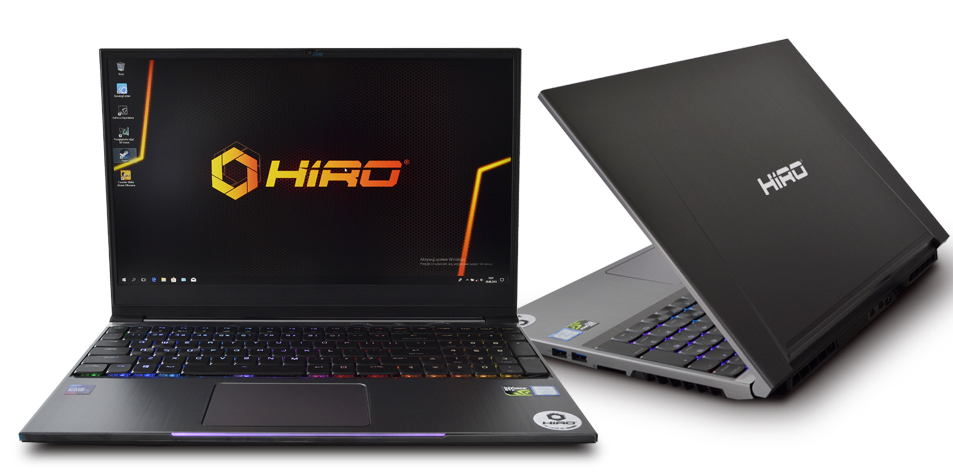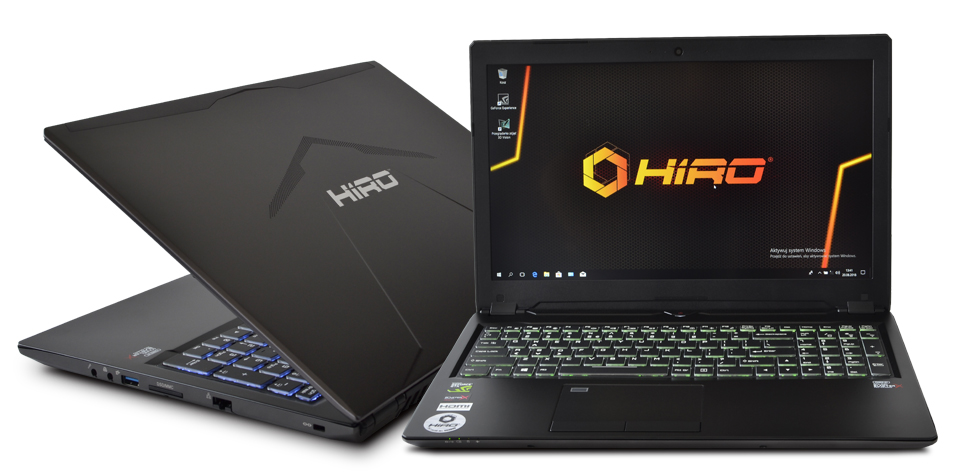 Hiro® 950 Series Laptop
The power of the GTX 1070 in less than 2kg. Face the increasingly demanding and graphically intensive games without losing smoothness. Obtain up to 3 times higher performance in AAA and VR games compared to previous generations of graphics cards. Achieve more realism in every game with NVIDIA GameWorks ™ technologies that offer a real cinema experience and amazing new image capture technologies.